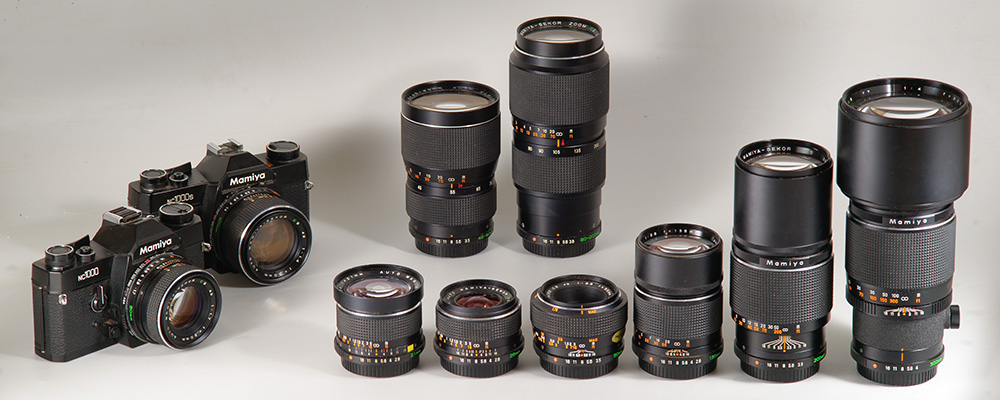 A nice set of Mamiya lenses for the Mamiya NC1000 and NC1000S SLRs. On the NC1000 (left) we have the Sekor CS 1.7/50mm, on the NC1000S the CS 1.4/50mm.

Front row: Mamiya Sekor CS 2.8/21mm, CS 2.8/28mm, CS 3.5/50mm, CS 2.8/135mm, CS 3.5/200mm, and CS 4/300mm.
Behind: Mamiya Sekor CS 3.5/45-90mm and CS 3.8/80-200mm zooms.
Missing on this image the CS 3.5/14mm Fisheye, the CS 2.8/35mm and the obscure CS 2/50mm.